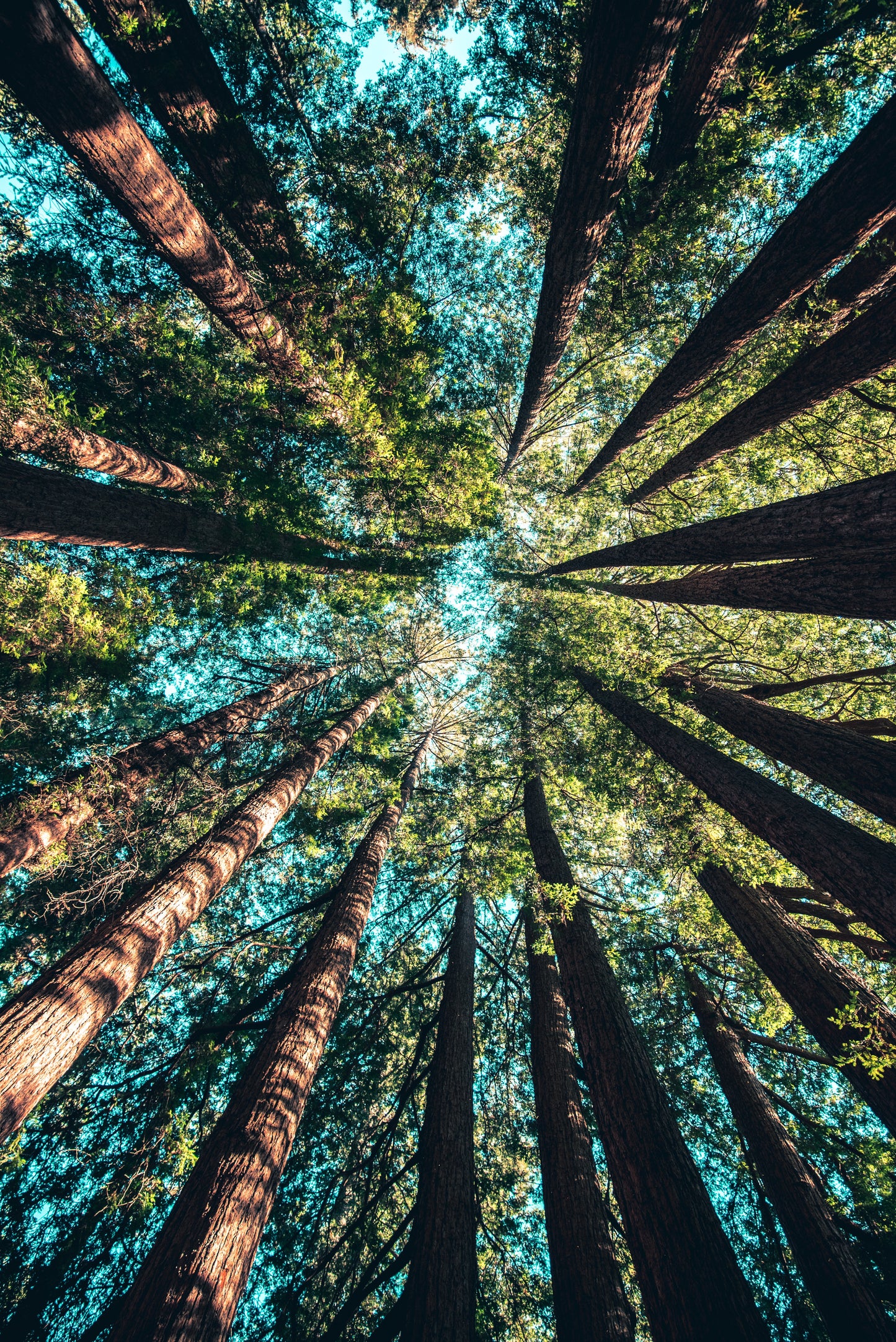 "I don't know if I can do this, cous. I'm so out of shape."
"Sure you can, what are you talking about? The hike is only an hour long!" A natural quip from my cousin, who goes running every day at 5am and participates in hardcore marathons every weekend
Cut to 3 hours later wandering around the mountain aimlessly, only to realize that the hiking trails were actually closed. We were lost in the forest with no trail markers in sight, climbing through 10 inches of leftover summer snow in our runners and leaping over rushing rivers to find our way back home. I was grinning from ear to ear, even secretly hoping we were actually heading deeper into the forest and therefore wouldn't make it back to civilization as quickly.
Intense? Yes. Worth it? Absolutely. Being lost in the woods surprisingly reignited my spark for being outside, deeply revitalized my mind, and even heightened my confidence. I can do it! I can conquer the outdoors!
In an increasingly fast-paced technologically-focused society, it is not shocking that we don't spend enough time outdoors, or that we have 'forgotten' our natural inclination towards nature. Studies show that going outside is an intuitive activity that humans are wired to do regularly – it decreases depression, anxiety, PTSD, boosts serotonin and self-esteem. It can even improve your eye health, as nature is full of fractals, or repeating patterns in objects that create similar shapes (ginseng that looks like our circulatory system, flowers, honeycombs, or seashells). Green is a soothing, calm colour, and combined with looking at fractals, it can create a sense of calm and improve the health of your brain.
After long hours at work, we naturally crave being outside, however making time for it is the difficult part. As we make the most of the remaining sunshine of the summer, the weather doesn't have to stop us from going outside for the colder months. Here's how we can make time for nature in our busy schedules, no matter your fitness level:
FOREST BATHING, A NATURAL GREEN SPA
In Japan, forest bathing, the act of indulging all senses while in a forest atmosphere, is a very popular activity – there are actual forest therapists that lead guided walks and give health and psychological checks. Forest bathing doesn't require you doing any type of strenuous activity like running or jogging – you can simply walk, create art, do meditation, eat, observe plants – which makes this perfect for any type of fitness level. Be sure to use all senses – listen to the birds chirping, smell the fresh scent of trees and dirt, feel the ground beneath you, and let your senses guide your path in the forest.
SCHEDULE AND HACK IT
For those who would like more structure in a busy work day, schedule time outdoors in your phone! Studies show that even five minutes outside in low-intensity activity such as walking, yoga, biking, or jogging can boost your mood and health. This shift in mood can start to decrease with longer periods of exercise, so the five minute outdoor slot per day is definitely doable in your calendar! If you have coffee dates with friends, why not take it to-go? Try going on a walk around the park with your coffees to get the blood pumping!
THE SHINY OBJECT
Set an outdoor fitness goal! Maybe you would like to commit to hiking every weekend or sign up for that 10K marathon. Great, go for it! Other fun goals include orienteering (a fun way to explore a new terrain, while still getting exercise), or dancing!
WILD CHILD
If you're more of the spontaneous type and don't have an agenda, no problem. Just make sure you're packed with all the essentials always. Going into fall and winter, it's a great idea to invest in thermal leggings and a thermal underlayer. Thermal leggings go great under actual leggings – you can't even tell you're wearing them! Stick a toque and gloves in your bag, and always have a moisturizer on-the-go as well – our 30ml Heliophilia Glow & Fix Serum is an excellent moisturizer for dry winter skin and keeping a radiant bronzy glow, while being the perfect cute size to stick in your purse!
References:
[16] Hagerhall CM, Laike T, Taylor RP, Küller M, Küller R, and Martin TP. Investigation of EEG response to fractal patterns. Perception. 2008; 37:1488–1494.
Barton J & Pretty J (2010). What is the Best Dose of Nature and Green Exercise for Improving Mental Health?A Multi-Study Analysis. Environmental Science & Technology. DOI: 10.1021/es903183r
http://www.naturemixvideo.com/fractals-and-health/
https://news.nationalgeographic.com/2017/02/nature-fix-brain-happy-florence-williams/