Hair Density Journey Stories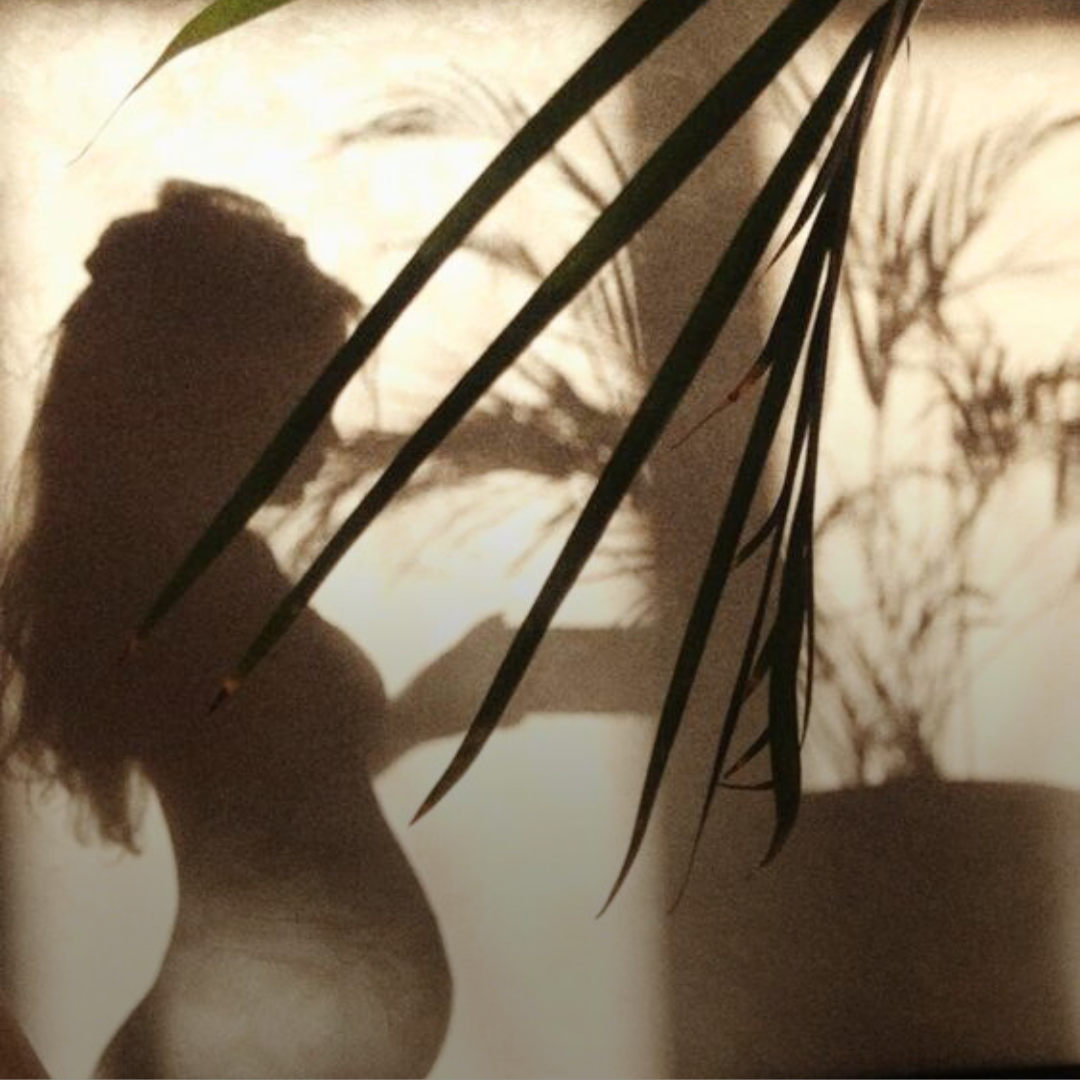 Meet The Luna Nectar Community
81% of women feel a stigma attached to discussing their hair loss.

Due to social stigmas, women's hair loss is still a taboo subject today.

We reached out to you, our community, to share your hair density journeys, so we can help start the conversation in an effort to overcome the stigma.

The response was overwhelming. Here are some of your stories below: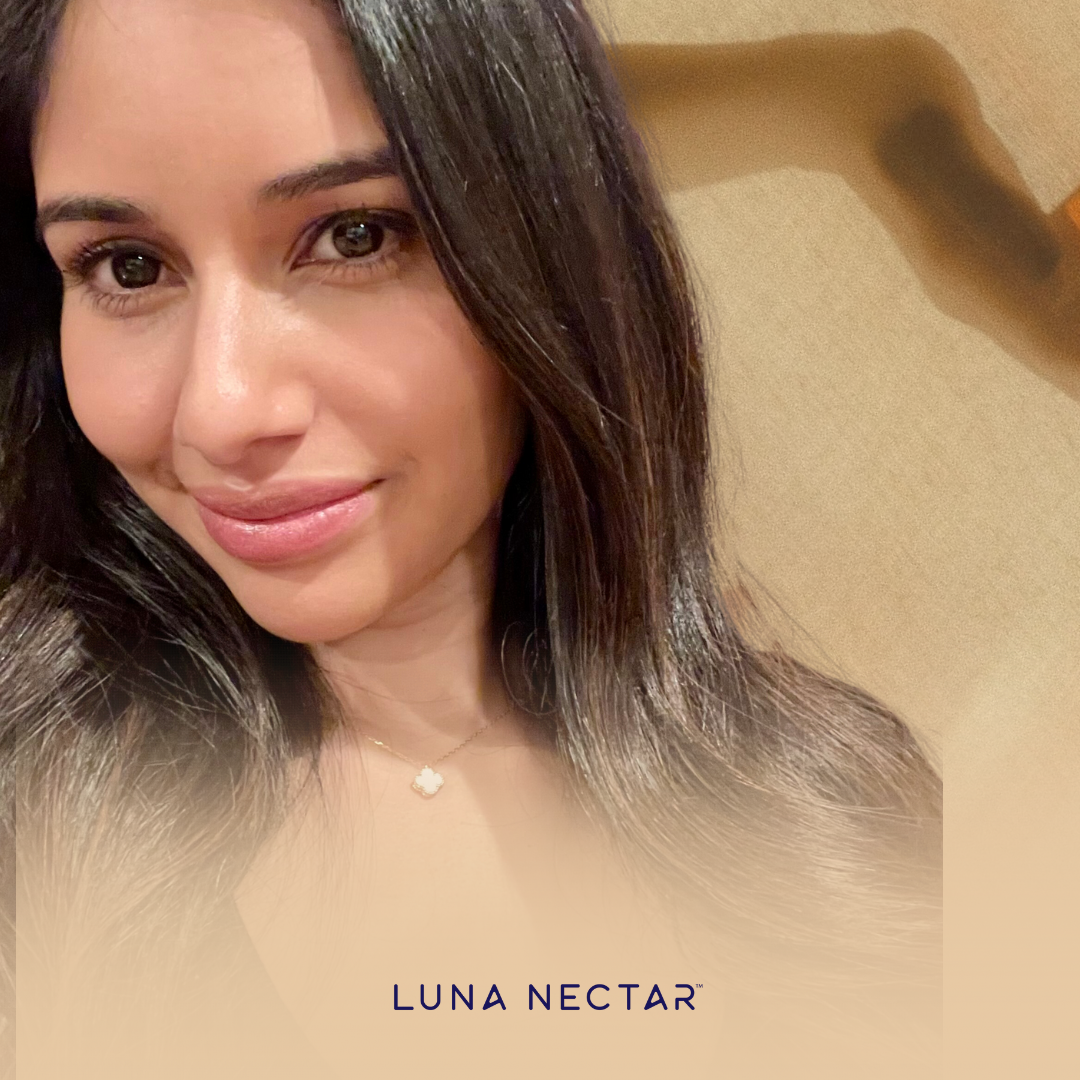 Roopa's Story
"I have been struggling with-stress related hair loss since I was 20. I woke up one morning to discover a quarter-sized bald patch on the back of my head.
Since then, I've had numerous tests to determine my thyroid levels, for PCOS, etc. I've had to undergo steroid injections, buy hair density powder to fill bald patches, and different hair oils/treatments for growth.  Although doctors were not able to find a cause for my hair loss, I continue to take supplements, eat a diet high in protein and iron, and oil my hair. My hair loss has improved to some extent but, it remains something I consciously battle with every day."
What city do you live in?
R: Michigan, USA.
What is your favourite Luna Nectar product, and how did it help your hair?
R: Favorite Luna Nectar product is the Moon Boost lash serum. I had an eye surgery and my lashes were falling out. It totally transformed my lashes. I also have a patchy hairline and the serum helped with this little baby hairs as well.
What are your hobbies + work/career?
R: I work in financial technology and banking. I love to travel, exercise, and shop. My favorite trip I've been on so far is Italy!
What makes you feel the most radiant?
R: What makes me feel most radiant is when I am surrounded by positive energy. I try to find gratitude in small things like my favorite coffee or a happy hour with friends. These small things shine light in my life and help make me feel radiant. Another thing that makes me feel radiant, is when I prioritize my mind/body and nourish them.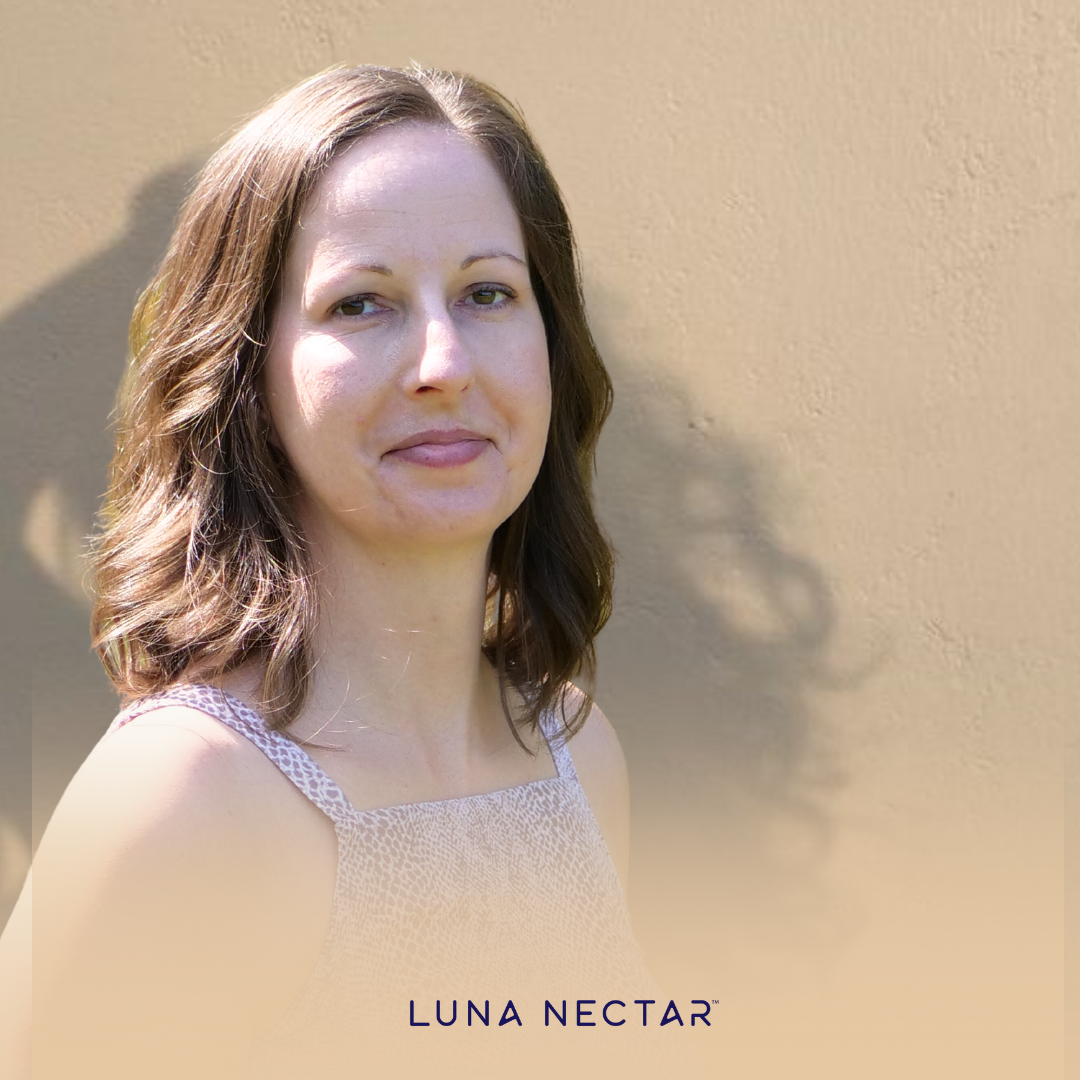 Jessie's Story
"For decades, I have struggled with hair loss in different areas of my body.
In my late teens. I went to get my eyebrows waxed from who I thought was an experienced person and ended up with burns to both my eyebrow areas, especially my right side. This has left me with very thin eyebrows. I have struggled for years to grow my eyebrow hair back to thepoint where it doesn't look patchy or strange, but I have been unsuccessful.
So, as I have become older and have experienced several life stressors, my hair has been thinning. It is so alarming to brush your hair or run your hands through it and end up with a clump of it in your brush or hands! I used to have luscious, full locks and I desperately want them back.
As much as we try to not define ourselves by our exterior, internally, every time we look into the mirror, we do. It is so very hard to be confident when you feel a part of you is missing."
What city do you live in?
J: Ontario, Canada.
What is your favourite Luna Nectar product, and how did it help your hair?
J: Gosh, so hard to narrow it down! The only hair product I have tried is the Mars Sand and I am obsessed! I have recently tried your Neptune Hydrate & Blur Serum and oh my goodness! I didn't know that much hydration was possible! Plus, I love its royal blue colour!
What are your hobbies + work/career?
J: My hobbies are very much outdoor related: hiking, fishing, gardening, swimming, kayaking, etc. As for my career, I am an analyst.
What makes you feel the most radiant?
J: I find being in nature to be very healing and rewarding. Combining nature and the love from my dog, I can't help but smile!

Also finding community helps. The positive space that Luna Nectar has created, does make me feel like I am not alone and I feel it is a safe space where we can lean on and learn from one another! This feeling could only happen from trust and I trust Luna Nectar. More importantly, they are 100% transparent! I value their honesty when it comes to the ingredients in their products, their love of the environment and making sure to give back and take less, and their devotion to helping the client above all else. Luna Nectar truly cares and I can proudly stand behind that.

Thank you Luna Nectar for your honesty and support!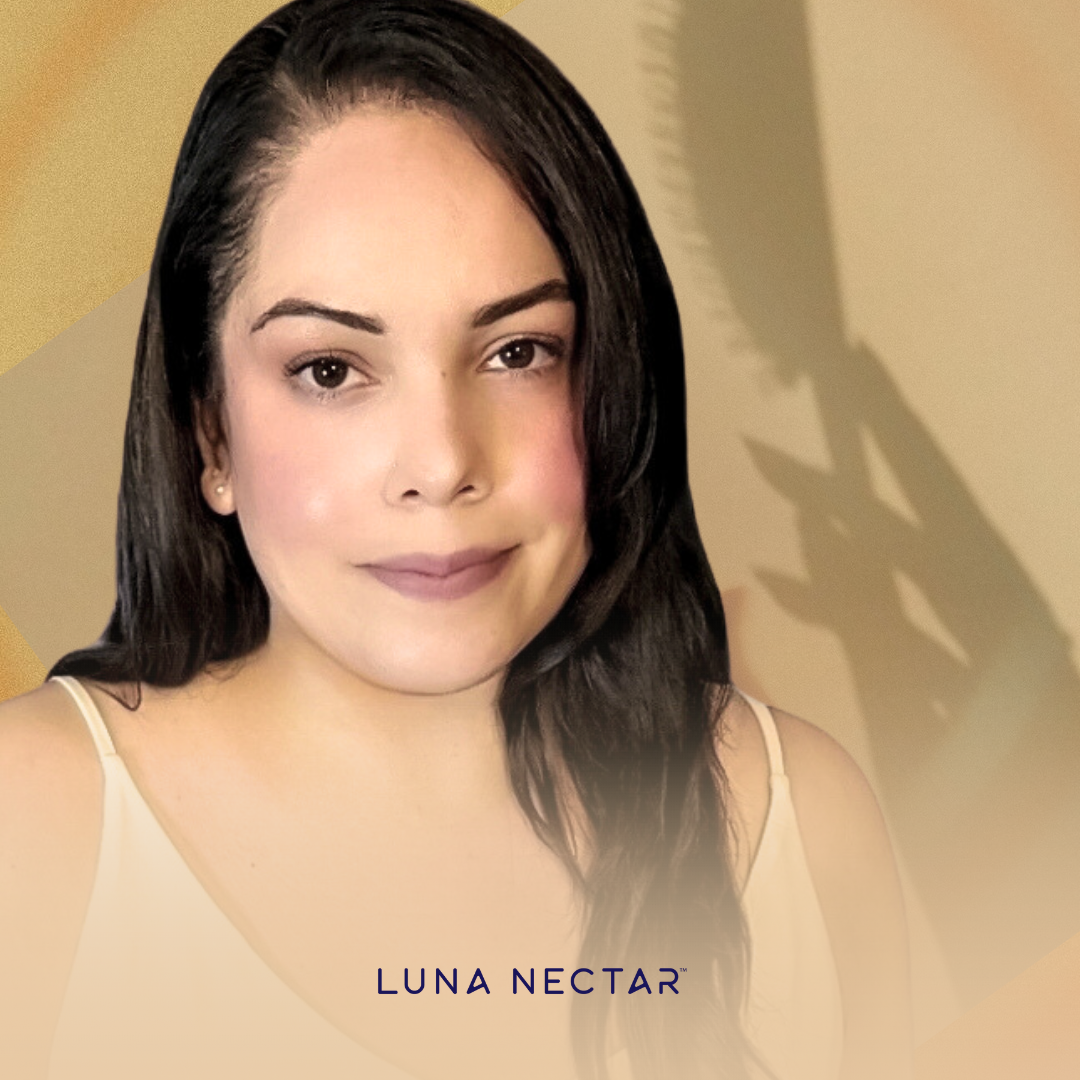 Carly's Story
"I've struggled with hair loss since my mid twenties and I'm 37 now. I have PCOS and Hashimotos. Those two things quickly reduced the one thing that made me feel so beautiful, my hair.
I began to wear my hair up to try and cover my bald spots because wearing it down made me self conscious. I looked at clip in extensions, but knew that it wouldn't hold on to my hair or blend well.
That's when I started buying special shampoo and conditioners for hair growth. Every time I would finish the required time, I would have some growth, followed by even more loss. A couple of years later, I was experiencing periods of extremely high stress, I wanted to stop brushing my hair because every time I did, clumps would fall out.
Struggling with these issues hasn't been an easy journey, but it's my journey."
What city do you live in?
C: I live in the beautiful BC Interior in Canada.
What is your favourite Luna Nectar product, and how did it help your hair?
C: My favorite hair product is a toss up between Atmosphere and Moon Boost. Atmosphere is nice because it doesn't make my hair oily. I have low porosity hair and most products can weigh it down or irritate my scalp. I like that it's packed with powerhouse ingredients and helps with my scalp health.

Moon Boost is amazing. I have really sensitive eyes. Everything either burns or itches. It's gentle, yet effective. It has been beneficial in making my lashes feel soft, stopping the excess breakage that was frequently happening, prior to using Moon Boost. It has fixed the occasional bald patches in my brows as well. If I take a little break from it, the benefits still last. I can also trust applying it by my eyes, without ill effects.
What are your hobbies + work/career?
C: My hobbies include singing, listening to music, horror movies, journaling/poetry, crafting and antique restoration. I do freelance design work.
What makes you feel the most radiant?
C: I feel the most radiant when I'm helping others, spending time by the ocean, listening to music (it just transports me to another place) and enjoying the ritual of applying my favorite skincare items.