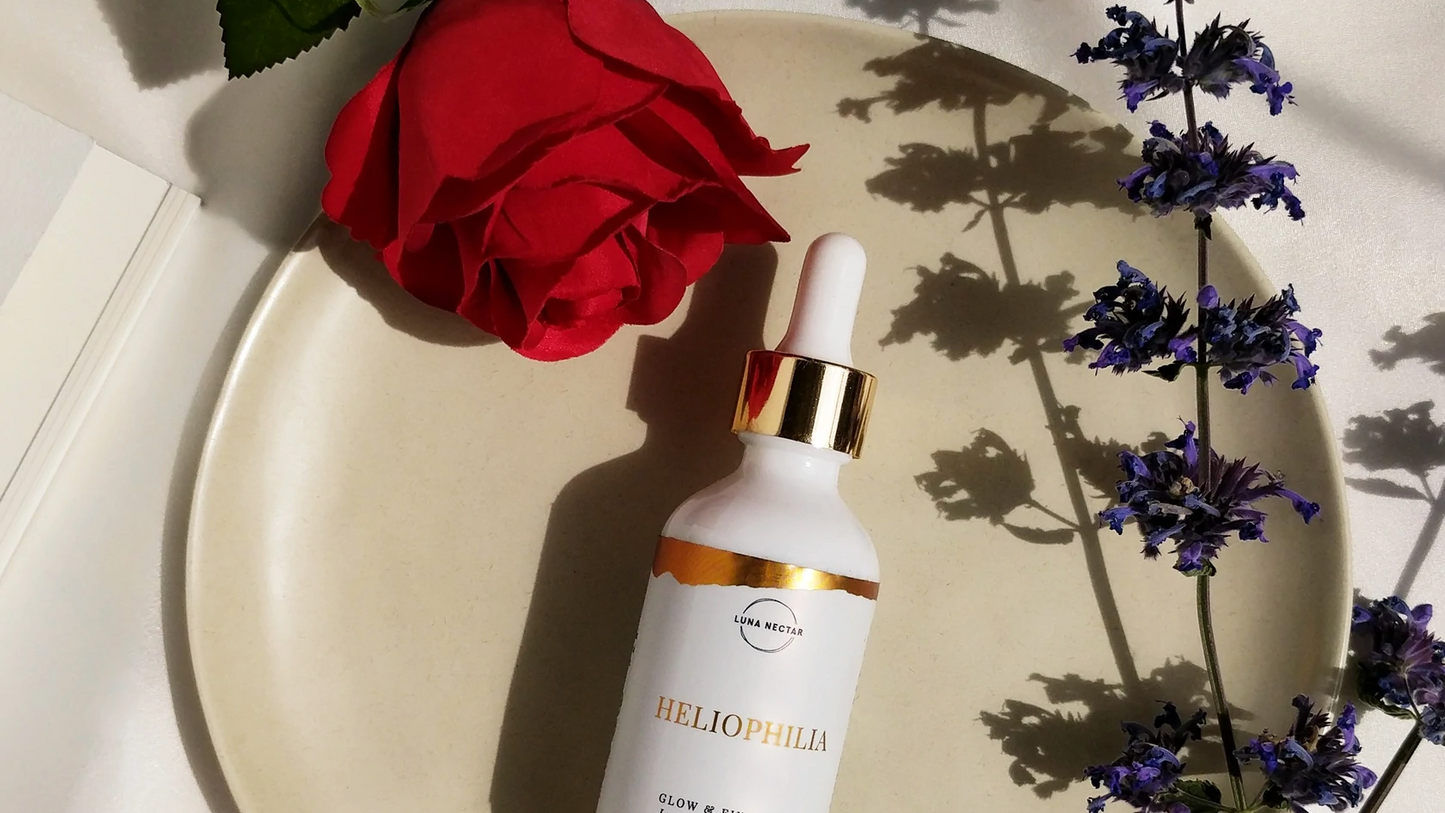 Since our inception in 2017, we've been on a mission to be more than just another clean beauty brand. More than just the ingredients you see on a label, clean beauty is the mindset you have around your beauty routine. In addition to clean and cruelty-free ingredients, we believe in science-backed beauty products that focus on restoring balance to your hair and skin, without sacrificing our environment. 
MINIMALISM IN YOUR BEAUTY ROUTINE
When it comes to your beauty routine, less is more. Our lives are constantly changing and with factors like weather and stress levels fluctuating throughout the year, our beauty routine necessities change with us. For this reason, routines with several steps and products are not only hard to maintain financially and time-wise, but they also aren't sustainable for every phase of our lives. 
This is why we focus on creating products that are multifaceted to suit multiple steps of your routine and adapt to your needs. For example, our Heliophilia Glow & Fix Serum not only gives your skin a subtle, beautiful bronzy glow, but it also helps your hair balance and restore moisture to damaged, overprocessed, and chemically treated strands. 
MODERN USES OF AYURVEDIC AND CHINESE HERBS 
Ayurveda is an ancient healing process that aims to balance the body, mind and spirit, which commonly incorporates adaptogenic herbs to achieve this. The benefits of adaptogenic herbs have been meticulously studied to prove their effectiveness in adapting to what the body needs physically, chemically, or biologically in times of stress, to reach equilibrium. 
Some of our favourite adaptogenic herbs that we include in our products are: Gotu Kola, Angelica, He Shou Wu, and Amla. By incorporating these herbs into our products, like our Mars Sand Volumizing Adaptogenic Dry Shampoo, we combine the decades-old Ayurvedic and Chinese herbal knowledge with modern science to create products that restore balance to your skin and hair. 
SUSTAINABILITY IN PACKAGING, PRODUCTION AND PURCHASING
With Greenwashing masking the clean beauty industry by slapping a 'clean beauty' label on numerous brands, we strive to redefine clean beauty with our brand and products. Clean beauty surpasses an ingredients list as we believe in the beauty of community mindset, minimalism, function, and authenticity.
At Luna Nectar, we support these missions with our visual encyclopedia of ingredients, materials and packaging we use, our recycling program and by giving you the option to offset carbon emissions with your purchase to make it easy for consumers to help fight climate change.
Join us in innovating clean beauty in 2022 and learn more about Luna Nectar.