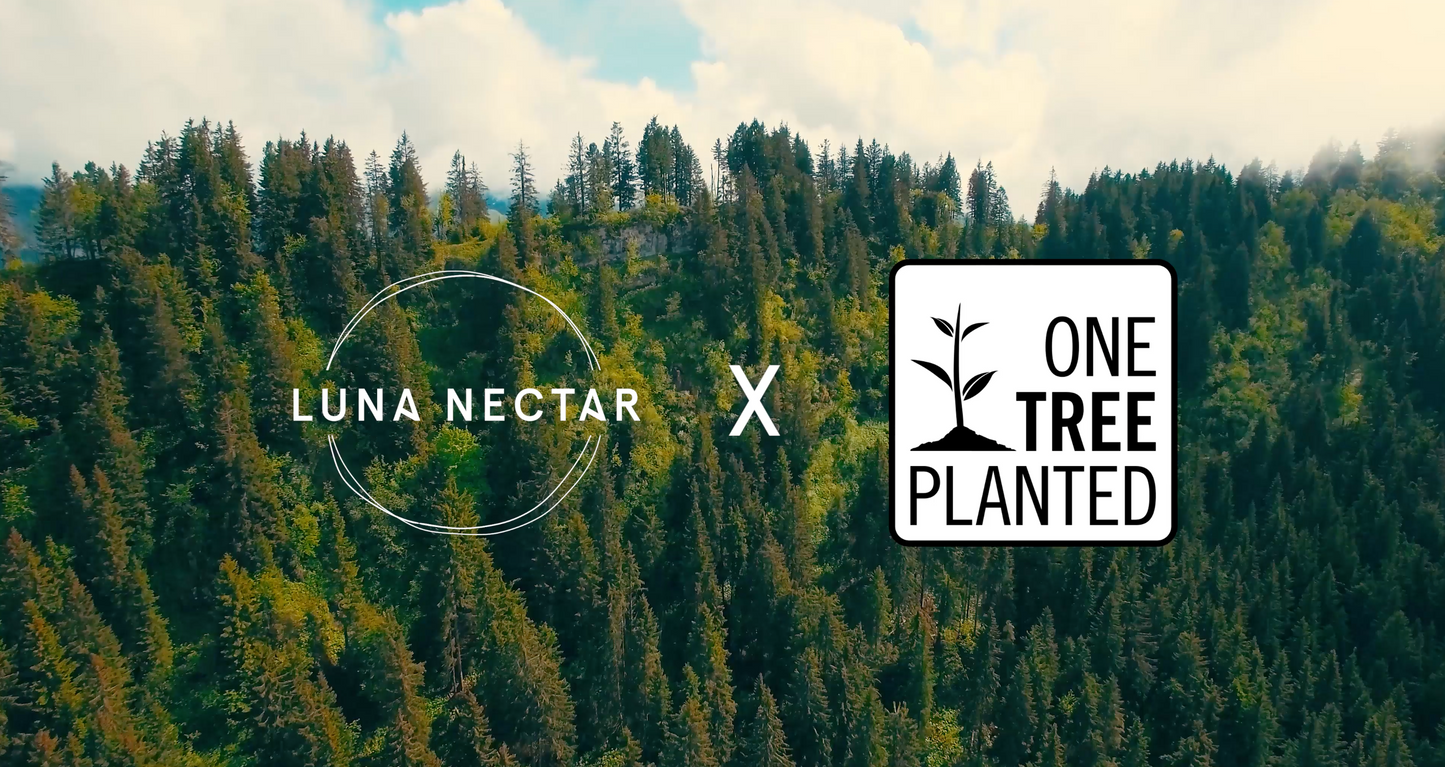 As a part of Luna Nectar's climate change and carbon emission reduction mission, they have partnered with One Tree Planted, a nonprofit dedicated to planting trees internationally. For the month of December, one tree will be planted for every Atmosphere Hair Density Serum sold, as part of Luna Nectar's 'Humans With Luscious Locks Plant Trees' campaign.
In support and recognition of Luna Nectar's home country of Canada, more specifically the Pacific Northwest that extends from British Columbia to Northern California, Luna Nectar will be contributing to the Orca Project. To restore the habitat for endangered orcas, trees will be planted along the banks of rivers to reduce water contamination and toxicity, and protect the spawning grounds of salmon, which is the orca's main food source. 
 Orcas, or killer whales, are one of the most recognizable creatures in the Pacific Northwest. Unfortunately, there are only about 75 orcas left in the ocean, rendering them as endangered. The Orca Project's mission is to replenish the orca's food supply, which is the chinook salmon. It takes 700 chinook salmon to feed the orca population every single day, and the salmon population has dwindled to roughly half its size in the past 150 years.
Climate change has affected water temperatures that chinook salmon depend on to thrive in, as well as overfishing, overlogging, pollution, and highway construction. Salmon are also no longer travelling their usual route through the Pacific Ocean to their spawning ground, making it more difficult for orcas to feed as they migrate along the Pacific Coast>
By restoring trees along the banks of the Pacific Northwest, this improves water quality, protects erosion of banks as their roots grow, and their shedding of leaves and debris creates a habitat where insects can live, which is food source for salmon. Forest canopy and their shedded debris also creates a suitable habitat for salmon eggs to mature.
Boost Your Atmosphere = Plant A Tree. For every head of hair boosted means growing a tree.
Shop Atmosphere Hair Density Serum now and get the hair density you deserve.