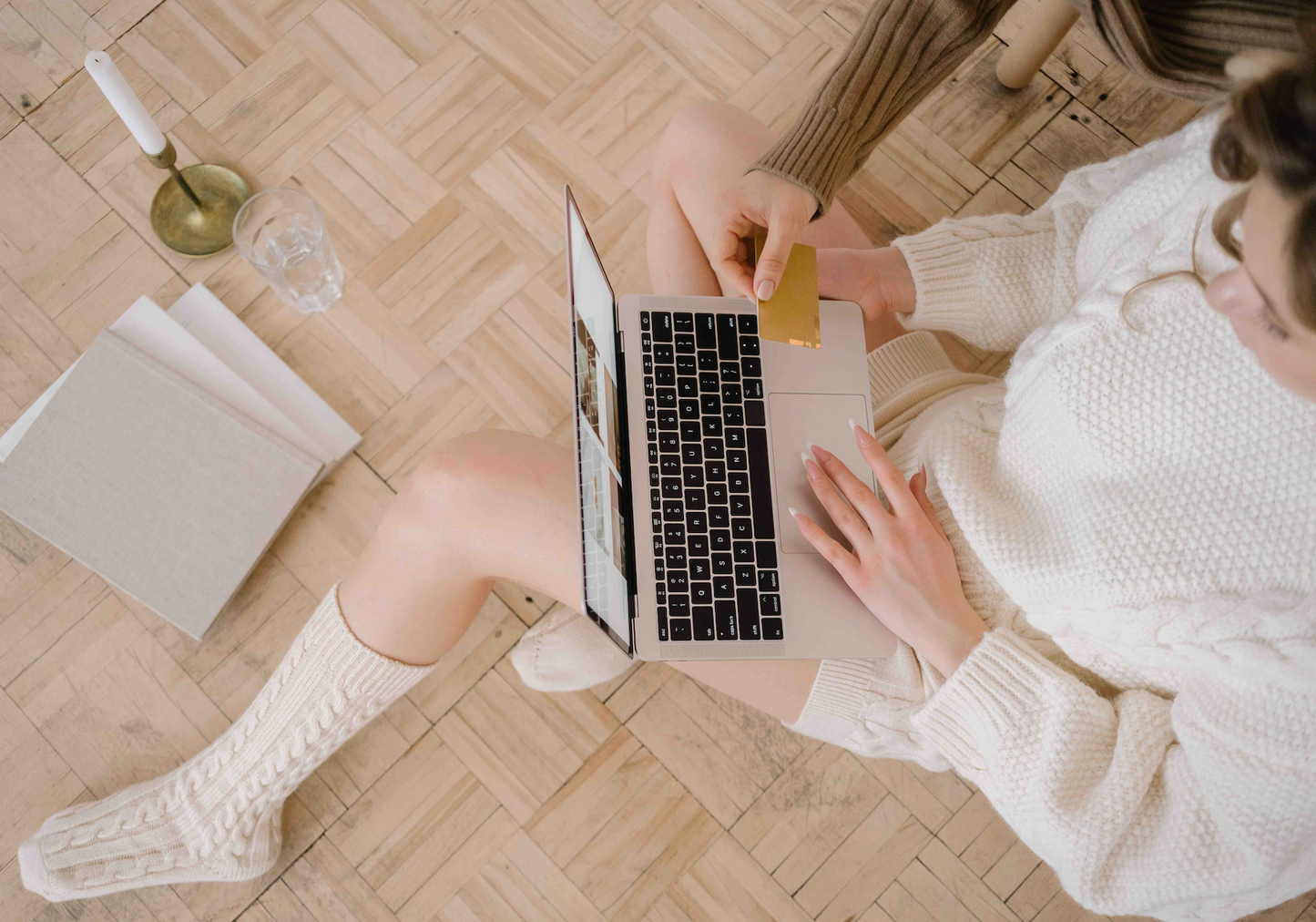 Sustainability – the buzzword with over 1 billion Google results, 11 million Instagram photos and plastered everywhere from beauty brands' websites, to the food industry, to new tech. With the growing number of well-informed consumers, green is the new sizzling debutante of the season, and brands are rushing to portray their products as green, clean and yes - sustainable. But, how can you decipher if a product is actually sustainable and not just trying to appease the green consumer? 
Look no further - we are here to provide the breakdown of how you can ensure your purchases this holiday season are truly supporting the mission of creating a more sustainable planet.
SUSTAINABILITY IN THE BEAUTY INDUSTRY
With more than 120 billion units of cosmetic packaging being produced globally each year, and only a small fraction of it being recyclable, there is a desperate need to move towards sustainability in the beauty industry.
Where do you begin when scouring the brand's website? Sustainability can be broken into 5 practices that you can look for in brands: waste reduction, reducing carbon footprint, providing sustainable packaging, committing to ethical work practices, and respecting human rights. 
At Luna Nectar, products are conceived with no toxic, filler, or hormone-based ingredients and are ethically sourced from cruelty-free suppliers, and we are certified Cruelty-Free and Vegan by PETA.
In 2021, over 28% of all consumers have stopped buying certain products due to ethical or environmental concerns and a whopping 64% of consumers want brands to reduce packaging. With this increase in the importance of sustainability, brands are needing to make it a priority to stay competitive, which can sometimes lead to greenwashing. 
GREENWASHING IN THE BEAUTY INDUSTRY
Coined in the 80s, the term 'green washing' is not as squeaky clean as it sounds. Greenwashing is when a brand uses marketing tactics to deceive the public into believing that their products, aims and policies are environmentally friendly. 
The best way to determine if a brand is greenwashing is to evaluate the overall transparency of the company in terms of production of the products, packaging and ingredients. If this information is readily available on their website and marketing platforms, chances are there is a 'green' light to add it to your cart. 
At Luna Nectar, our website includes a visual encyclopedia of ingredients, materials and packaging we use, and terminology, decoded to ensure our customers are always up-to-date on every detail of our products before purchasing. 
HOW TO SHOW MORE SUSTAINABLE THIS SEASON
Shop online and choose slower shipping options 
Besides the benefit to shopping in your sweatpants at home between your day job and Netflix, online shopping can also be beneficial for the environment. With each online purchase, there is one less car on the road saving on CO₂ emissions. In fact, online shoppers are 87% more efficient in terms of CO₂ emissions and vehicle-miles traveled. 
However, quick shipping options can revert this progress by having near-empty delivery trucks doing rushed deliveries so whenever possible, choosing the standard shipping option can preserve the environmental benefits. 
Purchase products that offset carbon emissions 
Even with the reduction of cars on the road, online shopping still contributes to CO₂ emissions with the product production, packaging and delivery. When purchasing a product, choose brands that have a Carbon Offsetting program to help reduce the environmental impact of the carbon emissions related to the purchase.
At Luna Nectar, we give you the option to offset carbon emissions with your purchase to make it easy for consumers to help fight climate change.
Look for sustainable packaging
With over 80,000 pounds of Styrofoam trays from entering landfills each year, sustainable packaging is more crucial than ever for the environment. When looking for sustainable packaging, check to see if there are sustainably sourced materials and/or green disposal options. 
You can return your used Luna Nectar bottles to our recycling program and receive 30% off your next purchase - and all of our packaging down to the last detail is crafted by a fair trade manufacturer, and boxes fashioned from recycled paper.
This holiday season, shop sustainably and dig deep into products' origin and the values of the brand before purchasing to ensure you're keeping your cart green.