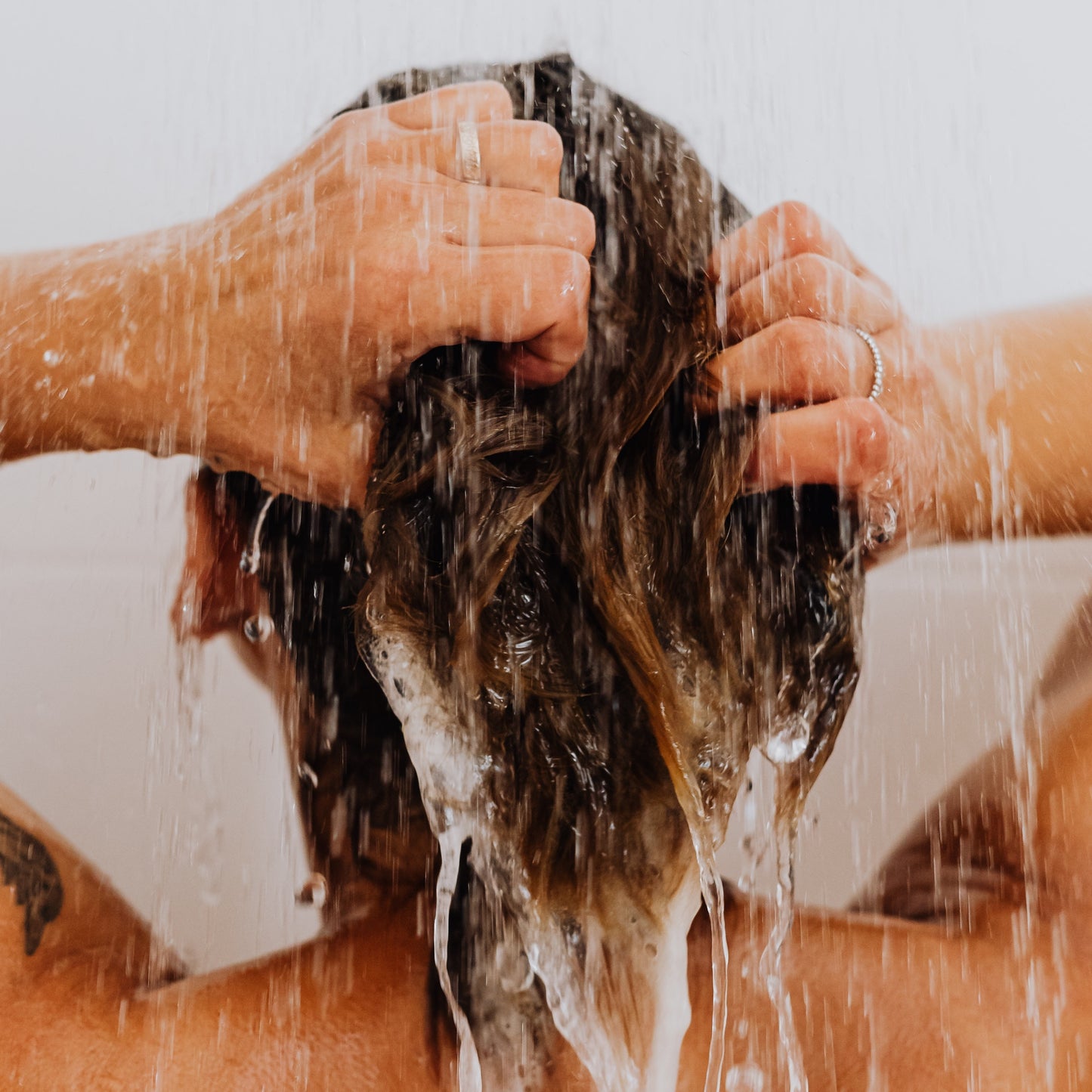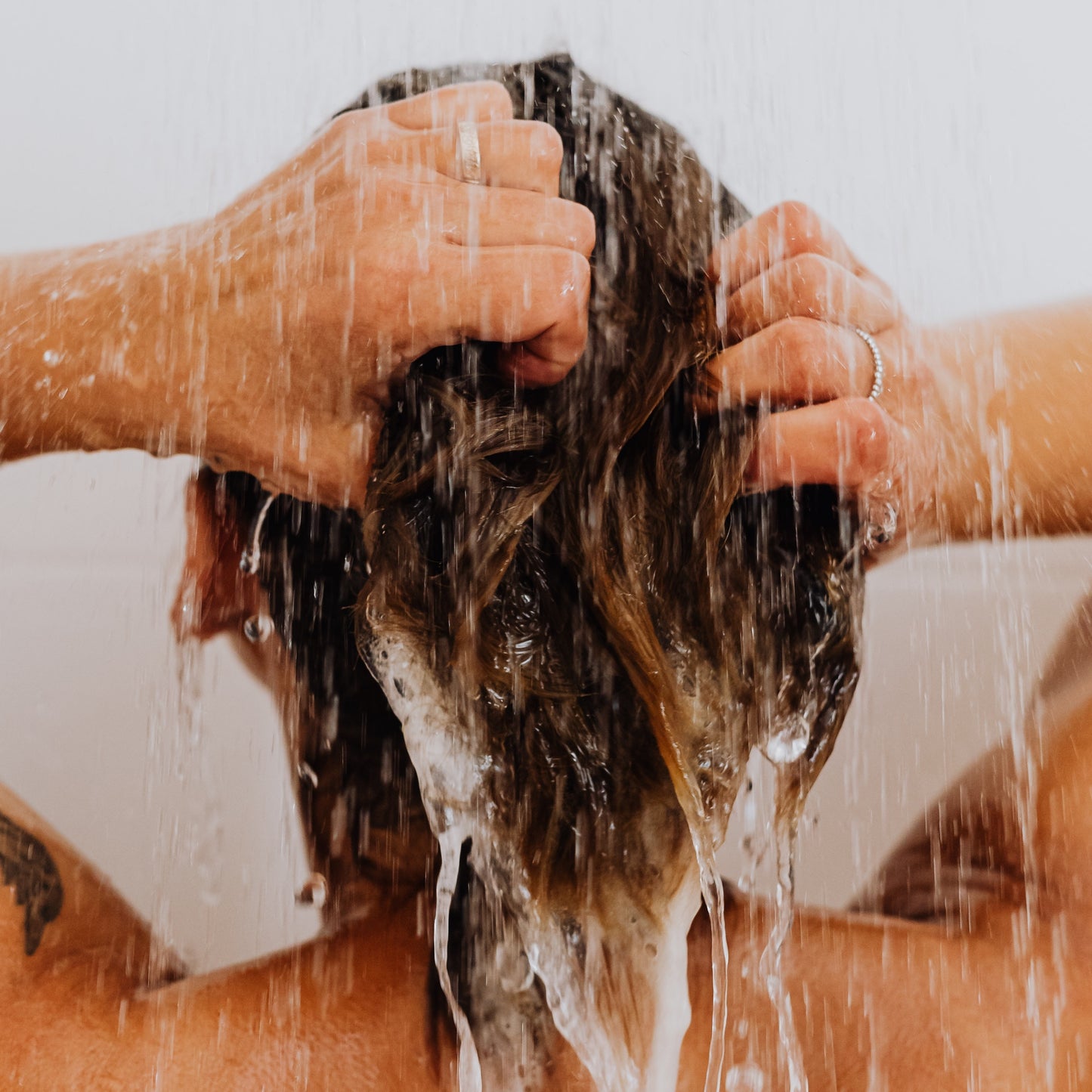 Wet Hair
In shower, bring shampoo to lather. Massage scalp in small circular motions with scalp massager. For best results, use each time you wash hair.
Dry Hair
Massage scalp in small circular motions with scalp massager.
Bonus: add our serums or oils to scalp and use scalp massager to evenly distribute product into scalp.
Customer Reviews
08/15/2023
Carmela N.

Canada
That oh so amazing spa feeling!
The Stalactite scalp massager has become a beautiful addition to my self-care Sundays rountine. It's not only relaxing, but one of the benefits I noted is that it helps increase blood circulation, positively impacting my hair and scalp. I used to use my fingertips, but find that this tool does a much better job in also gently exfoliating the scalp which means that when I do hair oiling, it penetrates deeper. On the nights I use the scalp massager, I find that I also sleep better as it helps to put me in a more relaxed state of mind. It is amazing how one little tool can help to reap a lot of benefits. It's reasonable price would definitely make a nice gift idea.
Hi Carmela, thank you for this amazing review! Your haircare routine with Stalactite sounds absolutely heavenly!
08/15/2023
Nadine D.

United States
Home Spa Activated
The Stalactite Scalp Massager Tool is by far the most superior tool I've used to address my scalp issues. I find the bristles firm but not hard, it's a soothing sensation, not at all painful. I use this most often to distribute product to ensure I get all of my hair on my scalp evenly. I have noticed my hair grows faster since I've started to use to scalp massager and I really think it's due to the fact it takes away the layer that might be restricting my hair follicles natural growth. I recommend this product and will purchase from Luna Nectar again (and again)!
Hi Nadine, thank you for this awesome review! So happy to hear that Stalactite is a staple in your haircare routine!
08/15/2023
Jen

Canada
Feels soo good!
I didn't know how much I needed this until I tried it! Not only does it feel good, but it helps make your scalp feel so much better and in return, your hair!
Hi Jen, thank you for your awesome review! We also love a good scalp massage, especially with Stalactite!
BRAND STORY

We believe that haircare & skincare is about empowerment, by bringing your natural texture back to balance. We help you restore stressed-out hair, skin, and scalps back to its A-game using potent topical adaptogens. Our dermatologist-tested and trichologist-approved formulations nix all fillers and harmful ingredients, including pesky false fragrances, dyes, fillers, sulphites, prostaglandins, or nanoparticles.




As two-thirds of the globe will be affected by water shortages by 2025, we have implemented a Water Conservation Initiative - the majority of our formulations are waterfree, and we are proudly Plastic Neutral+ certified, preventing ocean bound plastic with contributions that goes beyond our total annual plastic emissions.
Yes to supply chain transparency.
Ever wonder where exactly the ingredients in your haircare and skincare come from? We source the majority of our ingredients locally from North America, and we are big advocates of transparency, so we've decided to show you - visually.