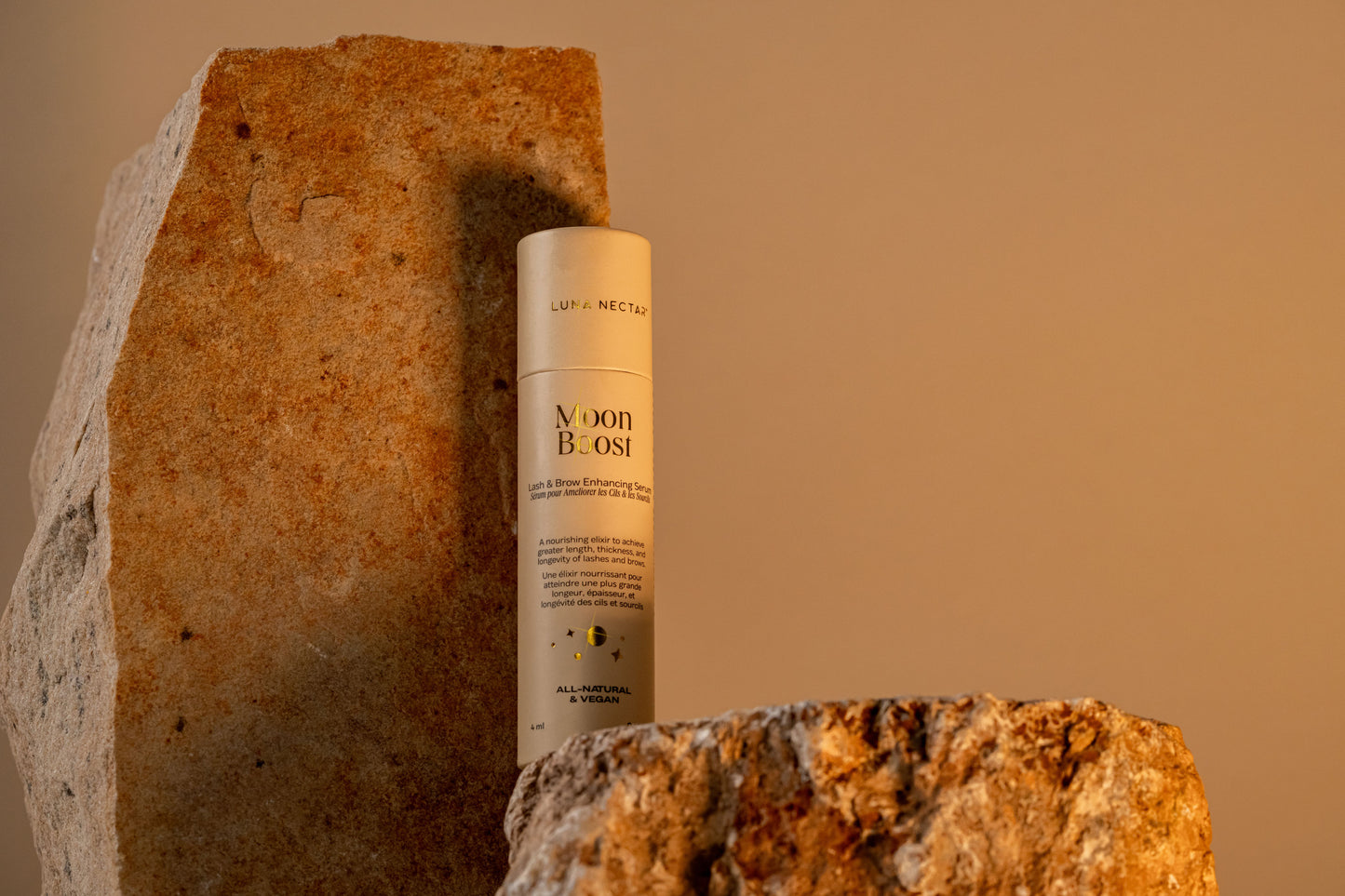 Sustainability is in. From furniture to lash serum, every brand is making sustainable claims. In part, it's because it's what today's discerning customers demand. Not just for the environment but for our health. As we become increasingly aware of the effects of chemicals and hormone-laced treatments on our bodies, more people are calling for products pure in nature, substance, and form—including hair and skincare.
Today, it's no longer enough to meet minimal sustainability standards. The in-office recycling program implemented in 1993 doesn't cut it anymore. As a result, greenwashing is on the rise. Words like natural, organic and sustainability have become buzzwords. Fortunately, legislation around impact claims is tightening.
Flipping the Script with Our Innovative Lash Serum and Other Formulations
True sustainability leaders understand that trust has to be earned, including consumer trust. As it stands, a recent poll by Pull Agency reported 69% of consumers are confused by or don't believe claims made by health and beauty brands about sustainability. Mintel claimed in 2022 that 38% of consumers don't trust companies reporting their environmental impacts, and Deloitte Sustainability's Consumer Report found 35% of shippers wanted greater transparency and communication.
To flip the script in the beauty industry, we've made it our policy to be as transparent and communicative as possible with verifiable claims certified by trusted third-party partners, like CleanHub, Veritree, the Forest Stewardship Council (FSC), Sustainable Forestry Initiative (SFI), and Founders for Change.
Why Waterless?
We set out to create waterless formulations for two reasons: to protect an increasingly scarce global resource and to improve product potency. Water is commonly used as a solvent for actives in the beauty industry. It's hypoallergenic, fragrance-free, and cheap. However, water is a filler, accounting for as much as 60-80% of the products you buy. It dilutes the potency of expensive ingredients. Alternatives like balms, butters, and oils work as well while adding to product benefits.
Consider our best-selling Moon Boost Lash Serum, a 2018 finalist in the Clean Beauty Awards. We knew we wanted a clean, streamlined formula, free of chemical, hormone-based ingredients like prostaglandins and bimatoprost that can cause some surprising and unfortunate side effects that are very well documented. Instead, we used aloe as the base for pure, plant-based actives, many inspired from Ayurvedic traditions—gotu kola to stimulate lash and brow density, burdock root to nourish and thicken, and horsetail to strengthen. Ingredients work synergistically and harmoniously, allowing the body to create luscious lashes and brows without unpleasant side effects.
At Luna Nectar, innovation goes beyond formulation. Working towards circular means accounting for ingredients, packaging, and logistics. Everything plays a role. We invest in offsets that go beyond total annual plastic emissions—and we recently launched a take back program for empties through a partnership with Pact. 
Reclaiming Sustainable
As a sustainable beauty company, we believe the industry needs to regain consumer trust. That means providing verifiable, evidence-based claims certified by third parties. That's why we've included ingredient maps on all product pages and leveraged our website as a resource where shoppers can see our initiatives, goals, and partners to understand real company and product impacts. We believe clear, transparent communication is the best tool combat greenwashing and level the playing field so consumers can make the best choices for their bodies and the planet.
Today, more than ever before, there is a clear shift towards natural and sustainable beauty. We believe the natural world gives us everything we need, and it deserves to be protected if we are going to continue drawing inspiration from it.